Faoladh – Ireland's first live action VR film
23rd October 2018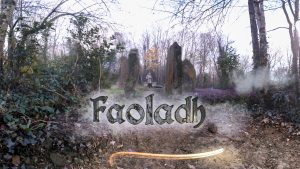 ---
In collaboration with Google VR and V-SENSE Trinity College Dublin, Tile Films have created Ireland's first live action VR film. We are delighted to be part of this beautiful art project titled Faoladh in collaboration with artist Declan Dowling and Tile Films.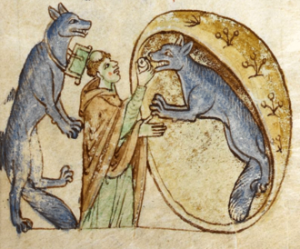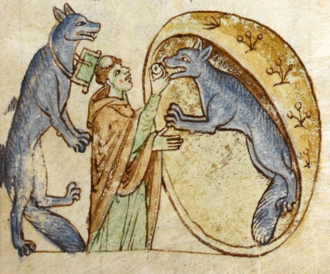 Faoladh is a stereoscopic virtual reality film that follows the perilous journey of a 9th century Irish child who's village is attacked by Viking raiders. In the film you take on role of a wolf like guardian spirit and protector of the children from the woods of ancient Ireland. Filmed at the Irish National Heritage Park, a three-act story was built around each of the parks main locations.
Watch: 360 VR short film Faoladh https://www.rte.ie/vod/360/istories/ …
Happy St.Patricks day folks! Here's a very special 3D version of Faoladh that you can watch using good old red blue glasses 🙂 Slán agat!

Posted by Faoladh on Sunday, March 17, 2019
Behind the scenes:
Declan Dowling directs, designs, and produces an array of content for international games and software publishers. The film was screened at The Ithaca Fantastik Festival and is available to watch on RTE 360, via YouTube VR, IFTN and Tile Films. Faoladh was shown on a 700 square meter hybrid cinema as part of the Beyond Festival held in Heilbronn, Germany. The screening took place in a giant 3D cinema theatre which was very special and contained a myriad of other interactive elements allowing the viewer to take part in an immersive experience without the need for VR goggles or other isolating hardware. The film was also nominated in two categories at the Venice TV Awards. One for "Best of Technology and Innovation" and one for "Children / Youth". Faoladh was screened at the Future Imaging Art Week in collaboration with VRCORE in China. In March 2020, the film was positioned at the top of the official Best of VR playlist on YouTube. This resulted in an impressive increase in the view count by the thousands. This impressive showcase platform helped to extend the outreach to greater audience and recognition.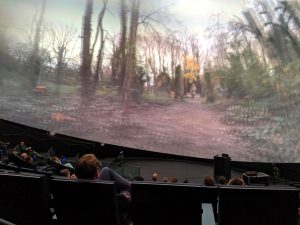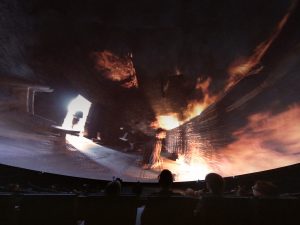 Tile Films are an established HD factual documentary production company, specialising in innovative, Irish and international documentaries and series about people, history, religion, art, culture and travel.
===============
Credits:
STARRING
Finn Standing as Ruairi
Jordi Wortmann as Snorre
Megan Day as Aoibheann
Andy McCormack as Brother John
VIKINGS
Irish Showreels
Ciaran Davis
Robert Brown
Cathal Gaffney
VILLAGERS
John McNally
Sam Burke
Chloe O'Dea
PRODUCTION
Executive Producer Stephen Rooke
Producer Laura Danaher
Production Manager Maeve Kenny
Researcher Teddy Coulter
Production Katie Killane
Production Designer Lynne Williams
Stunt Coordinator Dave Byrne
PRE PRODUCTION
Storyboarding Cat Mangan
POST PRODUCTION
Data Wrangling Colm Ó Fearghail
Match Move  Arthur B.
3D Animation Mohamed Amine M.
Photogrammetry noxfcna
Director of Photography Ciaran (Bosco) Healy
Directed by Declan Dowling
Special thanks to:
Google VR
Irish National Heritage Park
Failte Ireland
Houghton Mifflin Harcourt
V-SENSE RESEARCH COLLABORATORS:
Principal Investigator: Aljosa Smolic
Senior Research Fellow: Sebastian Knorr
Research Student: Colm Ó Fearghail
===============
Publications: