Great interview with Professor Aljosa Smolic conducted by AI Ireland for their AI In Action podcast series!
5th October 2018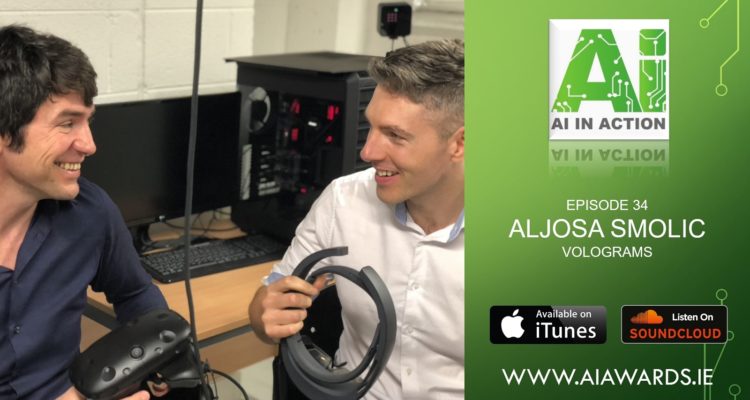 ---
Founded in 2018, AI Awards is part of AI Ireland, a Not for Profit Business which runs a number a number of community websites and monthly meetups supporting the area of Data Science, Machine learning and Artificial Intelligence in Ireland.
Professor Aljosa Smolic, SFI Research Professor of Creative Technologies at V-SENSE, Trinity College Dublin, and co-founder of Volograms, recorded a podcast with AI Ireland for their AI In Action podcast series.
You may listen to AI In Action episode 34 with Professor Smolic here: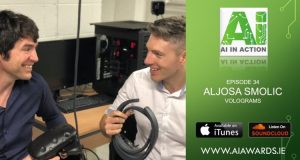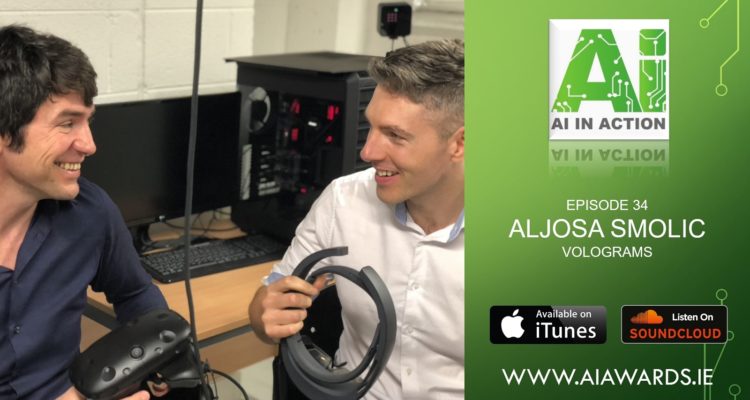 Volograms' technology uses a set of videos taken from different viewpoints and transforms them into volumetric holograms that can be enjoyed in Virtual and Augmented Reality. They aim to bring reality capture closer to everyone.
AI Ireland is a national, collaborative effort that will highlight and celebrate Ireland's advances in AI and machine learning, as well as create spaces for discussion on how the future of AI can impact and augment Ireland's society.