NEM Summit 2017 interview with our award winning team!
9th January 2018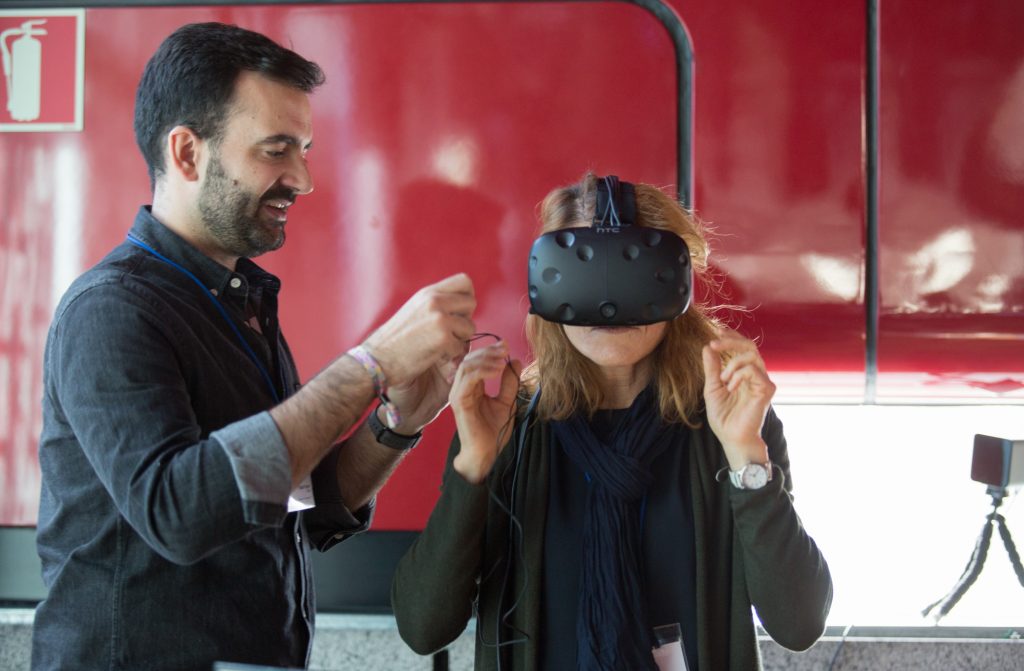 ---
The NEM Summit 2017 offered an excellent platform celebrating creative collaboration.
This past year, many of our V-SENSE innovative and creative projects bloomed further and received global recognition. At the NEM Summit 2017 in Madrid, we were jointly awarded the NEM Art & Design Competition Award for Virtual Play: after Samuel Beckett, a virtual theater play, with Soundcool's project on music and sound creation from the Polytechnic University of Valencia.