Professor Aljosa Smolic presents at SCARF 2018!
18th October 2018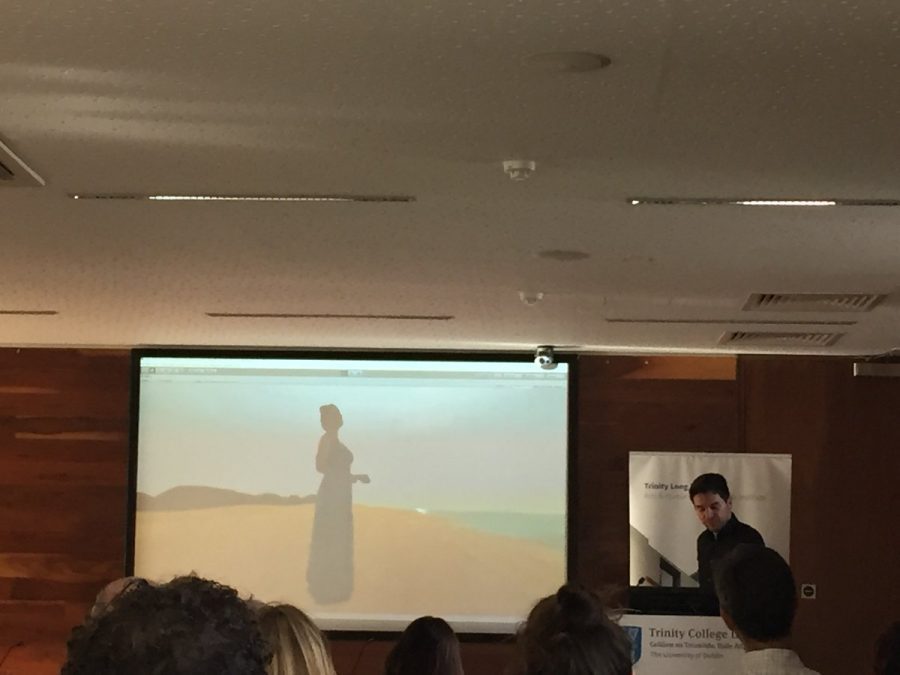 ---
On Monday, 15th October, Professor Aljosa Smolic presented at SCARF 2018 (The School of Creative Arts Research Forum), in the Neill Hoey Lecture Theatre, Trinity Long Room Hub.
The presentation was titled, "V-SENSE Creative Experiments in 6 DoF VR/AR – Beckett, Swift & Trinity Library".
You may view the talk here on the Trinity Long Room Hub's Facebook page
Virtual and augmented reality (VR and AR) are among hottest technology trends these days, as they open tremendous new opportunities and may even be disruptive in many areas of business and society. In many aspects technology is mature enough for broad mass adoption. However, creative use for storytelling is still being explored and developed by artists. A distinction can be made between 3DoF (3 degrees of freedom), which provides only look around capabilities (rotation) and 6DoF, which additionally supports moving around in the scenery. While live action 3DoF VR (360 video) has received some attention for storytelling recently, providing live action 6DoF narrative experiences is widely unresolved, for both VR and AR. This talk will briefly outline technology for 6DoF VR/AR content creation recently developed in V-SENSE of Trinity College Dublin as well as related creative experiments. These will include a reinterpretation of Beckett in VR and an experience featuring Jonathan Swift in the context of the old Trinity Library, concluding with an outlook to ongoing productions (dedicated VR narratives and VR opera).