Seminar presentation by Professor Julián Cabrera Quesada, Universidad Politécnica de Madrid
10th October 2017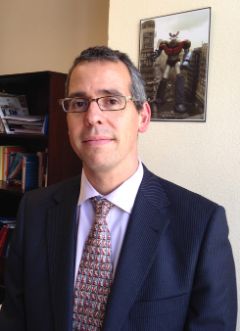 ---
Title:
Stochastic optimal control of HTTP Adaptive streaming

Abstract:
HTTP Adaptive Streaming (HAS) is becoming a key technology for audiovisual broadcasting through IP networks. This technology has been adopted and developed by important vendors such as Microsoft, Apple or Adobe and the creation of an MPEG standard (MPEG-DASH) has also contributed to its success for multimedia broadcasting.  Important IP content providers such as Netflix, Amazon, HBO etc., are using this technology for their video on-demand services, and traditional IPTV providers such us Movistar TV,  are also moving to this technology for their live broadcasting services.
One of the key elements in HAS technology is the player at the client side which has to make decisions in order to provide the best possible video quality. These decisions have to consider the dynamic network conditions, the device features and the user ?s profile and preferences. In this talk, the behaviour of the player will be described and formulated as a Markov decision problem and solutions based on Stochastic Dynamic Programming and Reinforcement learning will be presented.
Short Bio:
V-SENSE is delighted to welcome Professor Julián Cabrera Quesada as Visiting Professor until July 2018. Professor Julián Cabrera Quesada is Associate Professor in Signals, Systems and Radiocommunications at the Department at the Telecommunication School of the Universidad Politécnica de Madrid (UPM) and Researcher at Image Processing Group (Grupo de Tratamiento de Imágenes). He lectures in Digital Image Processing, Transmission systems, Digital Television, Video Coding, Audiovisual Communications, and Reinforcement Learning.  He has participated in more than 25 research projects funded by European programs, Spanish national programs and private companies. Current research interests cover several topics related to audio-visual communications, advance video coding for UHD, 3D and Multiview scenarios, depth estimation and coding, video subjective quality assessment for Multiview  and VR360 video, and  optimization of adaptive streaming techniques. He is working on the application of deep learning approaches to depth estimation and 3D reconstruction.
Event information:
12-1pm, Tuesday, 24th Oct 2017
Large Conference Room, O' Reilly Institute