V-SENSE volumetric video quality database is made publicly available!
17th April 2020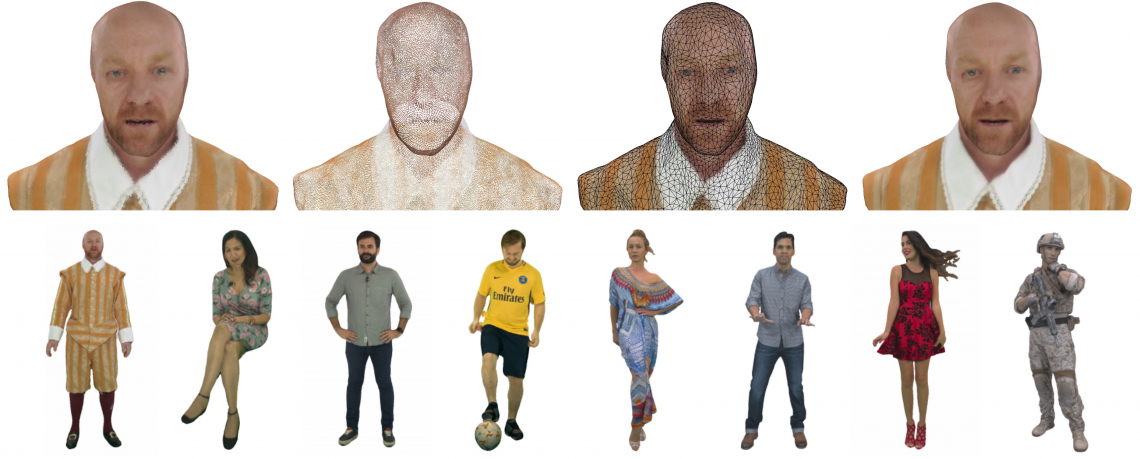 ---
We have made our generated volumetric video quality database vsenseVVDB2 publicly available.
The vsenseVVDB2 database includes subjective scores for a total of 152 compressed volumetric videos (VV), in both textured polygonal mesh and coloured point cloud format. These compressed VVs are generated using eight (four original VVs from V-SENSE and four from 8i) uncompressed volumetric videos. The database also includes reference uncompressed sequences, compressed bitstreams, and reconstructed VV sequences for the four original VVs from V-SENSE.
To view the database and further in depth detail on this research, please inspect here.