Virtual Reality Games User Research (ViGUR)
2nd October 2020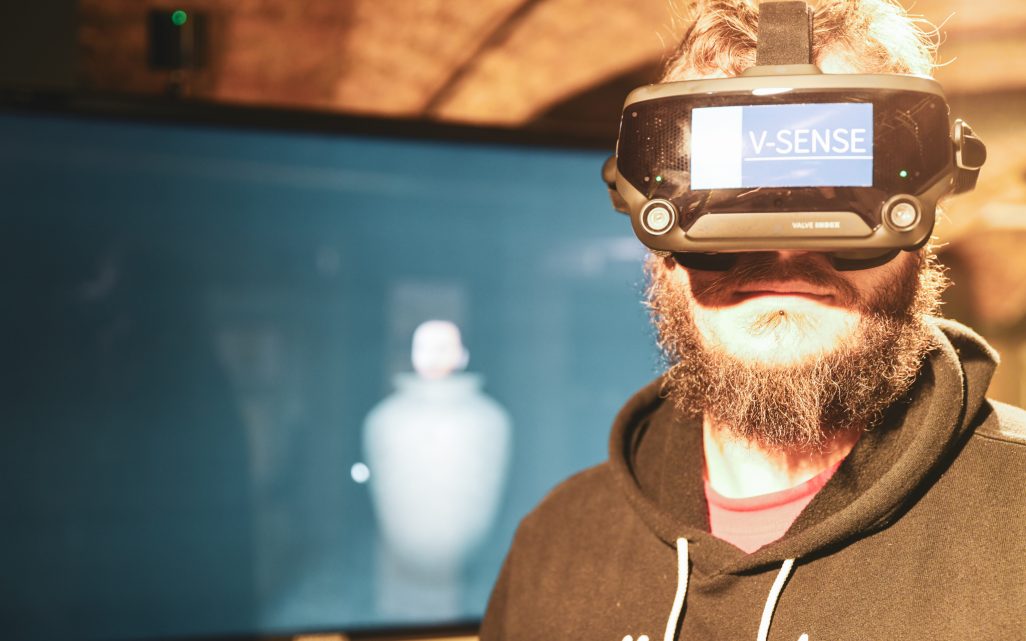 ---
This is what virtual reality is, how it works, and what it can do.
Games User Research (GUR) is a field of study that provides data on the experiences of video game players to help game developers to create and design better games. As a discipline, GUR places the user at the center of the design process (Garcia-Ruiz, 2017). This user-centered design (UCD) approach is an important part of crafting the user's experience (Ux) of a game, one that allows the development team to understand the user and the implications of the mechanics of a game.
The V-SENSE Virtual Reality Games User Research group (ViGUR) proposes to conduct scientifically informed analyses that gather data on the methodologies currently practiced in virtual reality (VR) gaming to share and improve knowledge in this active area of research. The group will provide an overview of current VR practices, covering a broad range of topics and game genres. Experiments will be formulated and executed to explore game development methods in general and establish a data-supported approach to VR development.
ViGUR is a special interest group within V-SENSE and is open to anyone who wants to find out what VR is, how it works, and what it can do (Bailenson, 2018) through friendly, hands-on experiences and open discussion. The group will share new ideas and games with a focus on the essential methodologies and vital concepts of what makes a great gaming experience (Drachen et al., 2018). The role of ViGUR is to welcome first-time, casual, and serious gamers in friendly competition and openly share our collective knowledge on UCD research, Ux, and analytical approaches to VR game design and VR development in general. Ultimately, ViGUR aims to bring together people from all disciplines and backgrounds to experience and enjoy VR. We will publish all our findings openly in the form of updates on this page.
Our first group event will be on the topic of exergaming – video games that are also a form of exercise. More information coming soon!
References:
Bailenson, J. (2018). Experience on Demand: What virtual reality is, how it works, and what it can do. WW Norton & Company.
Drachen, A., Mirza-Babaei, P., and Nacke, L. E. (Eds.). (2018). Games User Research. Oxford University Press.
Garcia-Ruiz, M. A. (Ed.). (2017). Games User Research: A case study approach. CRC Press.